Our Learning
The junior years of schooling provide the opportunity for a wide based curriculum. They are concerned with acquiring skills and learning attitudes that encourage independent learning as well as content. It is acknowledged that basic skills are best learnt through a wide range of topics using varying approaches and materials; first hand experience either through the outside world or within classrooms makes the children actively involved and generates a high degree of motivation.
Children in years 3, 4, 5 and 6 are working on Key Stage 2 of the National Curriculum.
In all year groups, learning experiences are incorporated in a structure of objectives and content planned for each year to encompass History, Geography, RE, Science, Art, Information Technology and Design & Technology in an integrated, thematic approach. In addition all classes experience daily Literacy and Numeracy lessons and links are made from these discrete areas of the curriculum to other subjects.
Children experience a modern foreign language throughout the school. Music, PE and Games are timetabled as subject lessons.
We believe that active learning and a sense of purpose and success enhance pupils' enjoyment, interest, confidence and sense of personal worth; passive learning and inappropriate teaching styles can lead to frustration and failure. In particular, it is necessary to ensure that the pupils are given sufficient first hand experience accompanied by discussion upon which to base abstract ideas and generalisations.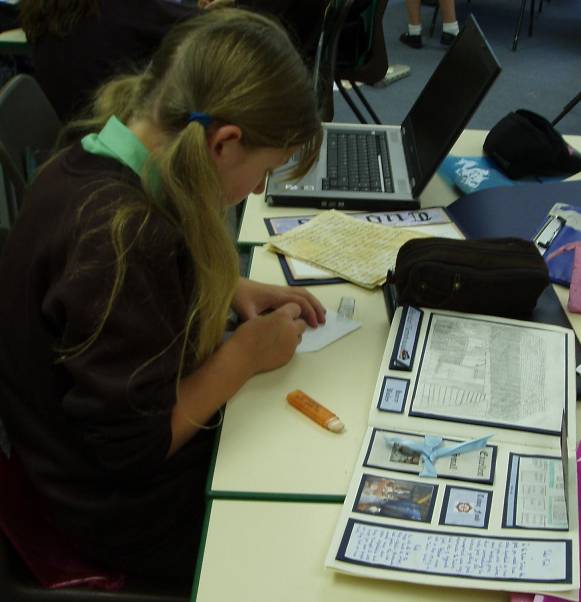 Children from our school will be taken out on educational day visits and as they grow older they will have the opportunity of going on residential field courses.
This work is interdisciplinary and often represents the height of their academic achievement. All children make their own books in which they record their learning from the visits. The books they make are of a high quality and the children feel, quite rightly, very proud of their finished work. We know that they go on to treasure their special books especially when they move on to secondary education. These books are unique to Crawley Ridge Junior School.
The flexibility of our organisation allows teachers to group children according to ability within their classrooms and across year groups. Our staffing enables both the child with learning difficulties and the more able child to have additional support.