Pennies for Cancer Research raises £219.31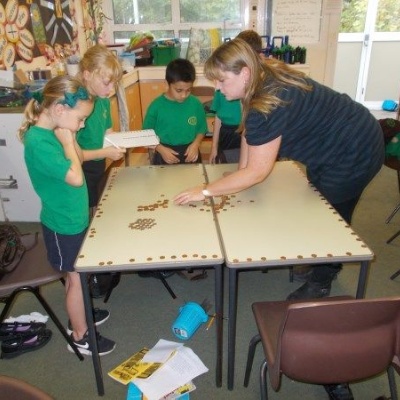 On the afternoon of 29th September, Crawey Ridge pupils and staff enjoyed a maths lesson with a difference, helping raise funds for Cancer Research.
Pupils were invited to bring in all their loose change from home; the coins were then lined up end-to- end around the classrooms and the children given the task of counting up all the different coins. This was excellent maths addition practice.
We are proud to announce that after a lot of counting and double checking, the grand total raised was a magnificent £219.31.
Well done Crawley Ridge!