Year 6 Hindu Temple visit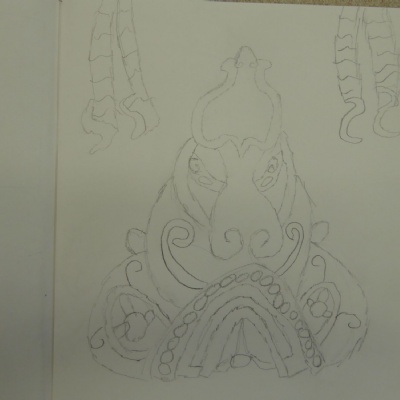 On Wednesday 10th January, Year 6 visited the Swaminarayan Hindu temple in Neasden as part of their studies of the Hindu faith. The amazing temple is breathtakingly beautiful and back at school the children have been writing about their truly memorable experience.
The following reports are from two of our year 6 children, Jemma Davies and Connie Vooght.
When we walked in, it was silent. The chocolate-like wood was carved to perfection and the thick carpet engulfed our feet. The luxurious carpets paved the way to the stunning temple. When we entered the unforgettable palace of marble, we noticed the pillars of serenity holding up the intricate dome. The gods were wearing one of their 365 cloaks of twinkling jewels. All around, there were animals watching our every move. The outside view was just as phenomenal as the inside; a maze of emerald hedges surrounded the temple like guards. Throughout the day, we experienced many Hindus praying, a fascinating talk with a man from the temple and a very difficult section to sketch. Overall, it was an amazing trip and I would love to go again.
As soon as the bus approached the temple, gasps were the only sound. Silently we entered the temple, looking around in awe, pointing things out to our friends. Carpets coated the floor, guiding us to the Mandir; fragile carved animals looking down on us like guards and intricate pillars standing like giants supporting the breathtaking structure.
During the entire day, we experienced an eight minute prayer session and we saw many devinely detailed pillars and carvings. Nobody wanted to leave as the day neared an end and everyone continued to investigate phenominal new carvings on the walls. Before we knew it, we were back at school chatting to our friends about the incredible expereience we had just had. I will never forget it and I do not think anyone else will either.