Regional Success for Year 6 Maths team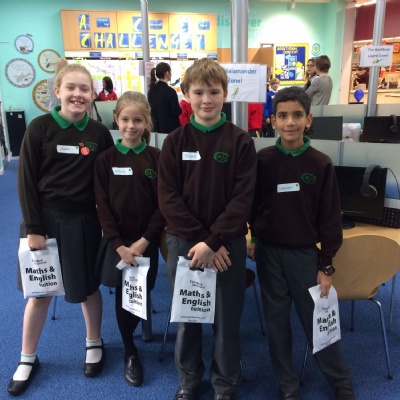 CRJS Year 6 Maths Team wins regional finals of National Young Mathematicians' Award
We were delighted to hear on Friday, 25th November, that our Year 6 maths team had won the regional finals of the Young Mathematicians' Award.
Crawley Ridge was the only team to solve all of the challenges set and the organisers described the children as " outstanding mathematicians". We are waiting to hear if we will get the opportunity to compete in the National Finals at Cambridge University.
A huge "well done" to Amelia, Chandon, Emma and Tom.