Pantastic Success!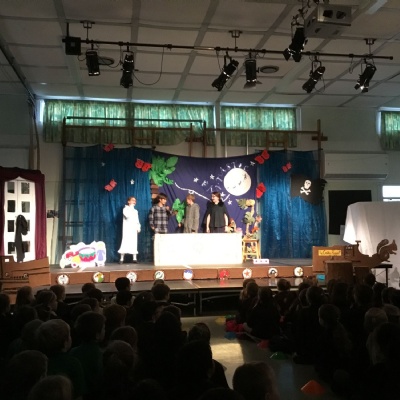 This year's Christmas production of Pantastic has received very positive reviews and all the cast and choir must be complimented on a very successful production.
Based on the novel by J.M. Barrie, Pantastic tells how Peter Pan and Tinker Bell fly back to Neverland with Wendy and her brothers, so that Wendy can be a mother to The Lost Boys.
On the island of Neverland we meet The Lost Boys, Tiger Lily and the Natives and Captain Hook and his band of pirates. The audiences were treated to some amazing singing performances, excellent acting and some wonderfully amusing scenes; in one, the headteacher was singled out by two of Hook's more drunken pirates. The ticking crocodile made numerous appearances on stage and amongst the audience.
Congratulations and well done to everyone involved in the production.