Year 6 News of The Week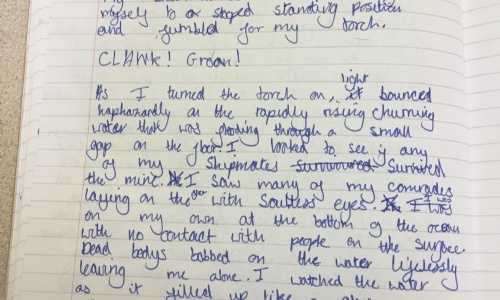 This term, year 6 topic is looking at the wild world around us. We have been looking at various types of extreme weather and disasters that occur around the world and why certain places of the world experience different weather conditions.
With independence a key skill in year 6, the children have become great researchers and each week have had different weather or disaster to research. These have ranged from carrying out case studies on earthquakes, finding the best way to survive a tsunami, and exploring the different weathers we experience around the world.
True survival stories were our focus in English and the children were engrossed in the many remarkable survival stories we explored. The book that we used was Survivors by author David Long. He has written quite a few books based around remarkable true stories and definitely an author to seek out in the future. You'll be able to see some of the pieces the children wrote in the photos.
In maths, we have focussed on shape, in particular angles. The children have been excellent in using all their knowledge to measure and draw angles. To be able to understand and solve angles on a straight line and around a point. Later this term, we will explore angles in a triangle and quadrilateral.