Year 6 News of The Week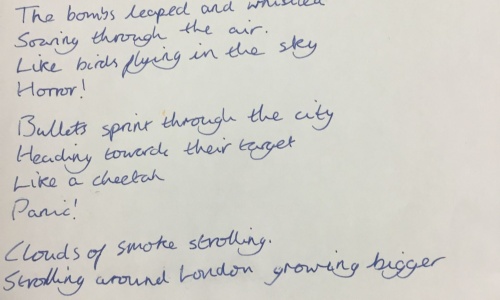 Year 6 has been working extremely hard this week. They have been great learners and showing all their knowledge through assessment week. As teachers, we couldn't be any prouder.
Alongside the assessment week, the children have been creating magnificent Blitz poems. By using the skill of personification, the children have been able to really capture the feelings surrounding the Blitz through inanimate objects. Here are some of the great examples.
Well done Year 6
Mr Davies and Miss Webb