Year 6 News of The Week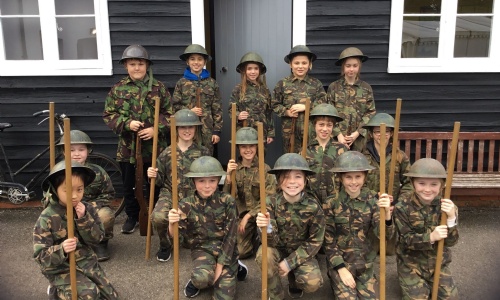 Year 6 have had a fantastic time this week immersing themselves in their WWII topic this week with a successful visit to Henley Fort in Guildford.
Both classes learnt about the role of the ARP (Air Raid Precaution team) and the Home Guard during the Blitz.
They experienced fire fighting duties, checking identification documents and training to become successful Home Guard officers.