Year 4 News of the Week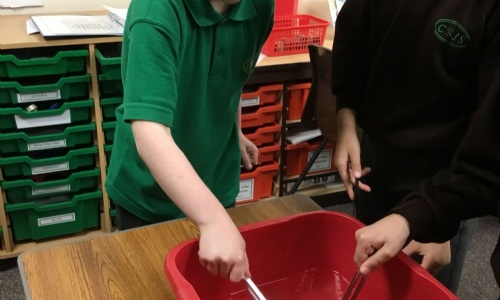 Is there sound on the moon?
Do humans hear the same sounds as dogs?
Are sounds a vibration?
Can you see sound?
Is sound dangerous?
Think like a scientist! Year 4 are doing just that. They have raised a lot of questions as they begin their studies of 'Sound'. Some we can answer in class and some we are researching to find out more. We can confidently say 'a sound is a vibration' and sounds travel in waves. Sounds become fainter the further we move away from the source of a sound. Although we can't see sound, we have investigated how they are made and how they travel.