Year 6 News of The Week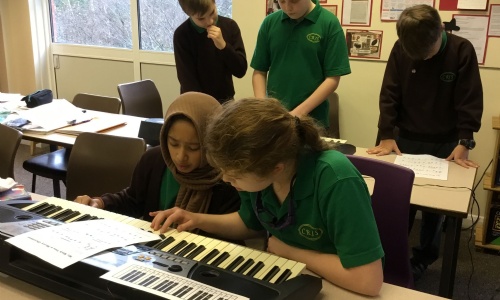 Year 6 have been learning all about World War II this term, including the significance of the music to keeping morale high across the Allied nations.
They have completed research on Dame Vera Lynn and listened to some of her most famous tracks. During music lessons, they have learnt to sing 'Hey, Mr Miller!' in the round and recorded it to share with families at home. To conclude their lessons on this period, the children learnt how locate chord 'C' on the keyboard and play it within a chosen Christmas song.