Year 6 News of The Week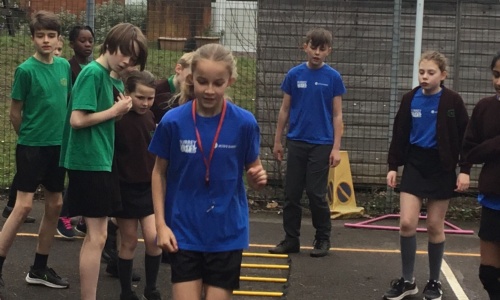 This week Year 6 Sports Crew Leaders have been working hard to earn their silver badge. Leaders from Sycamore taught PE games to both Sycamore and Beech classes. They devised and set up a fitness circuit that tested a range of skills and muscle groups. All the leaders were very encouraging, supportive and used their training to adapt sections that were too easy.
Later in the week, leaders from Beech class worked with both Year 3 classes to help them develop their throwing and catching skills. They clearly explained the games and demonstrated the activities with creativity.
All the children who participated joined in with enthusiasm and gave useful feedback to the leaders.