Art
Our Art Subject Leader is Mrs Tracey John.
Children need to develop the ability to observe the world and respond to it expressively and creatively. Children in our school are taught to record through sketching from direct observation; to consider and reflect on the world about them.
Children will develop their work from first-hand learning into a variety of media including: pastels, watercolour, clay, printing and batik.
Children's work is displayed with care and is acknowledged in our community. It enables children to communicate their learning as well as being a source of inspiration for others.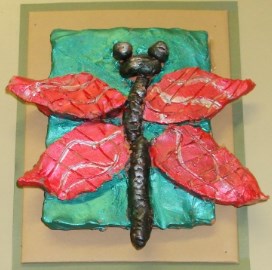 At Crawley Ridge Junior School we are very fortunate to have grounds and gardens that can inspire us and can even become part of our art.