English
In English we teach pupils to speak and write fluently so that they can communicate their ideas and emotions to others, and to read and listen so that others can communicate with them. We engender a love of reading and give children an opportunity to read a wide range of traditional and modern literature.
Writing is taught with a cross-curricular approach so that children can see the relevance of their task. A variety of stimuli motivates the children and encourages them to see the beauty in words.
Children are taught the key skills of spelling as well as grammar and punctuation in line with the National Curriculum. The school uses a fully cursive handwriting style and this is explicitly taught in regular lessons. Children are encouraged to present their work to a variety of audiences in the most appropriate way, including the use of ICT.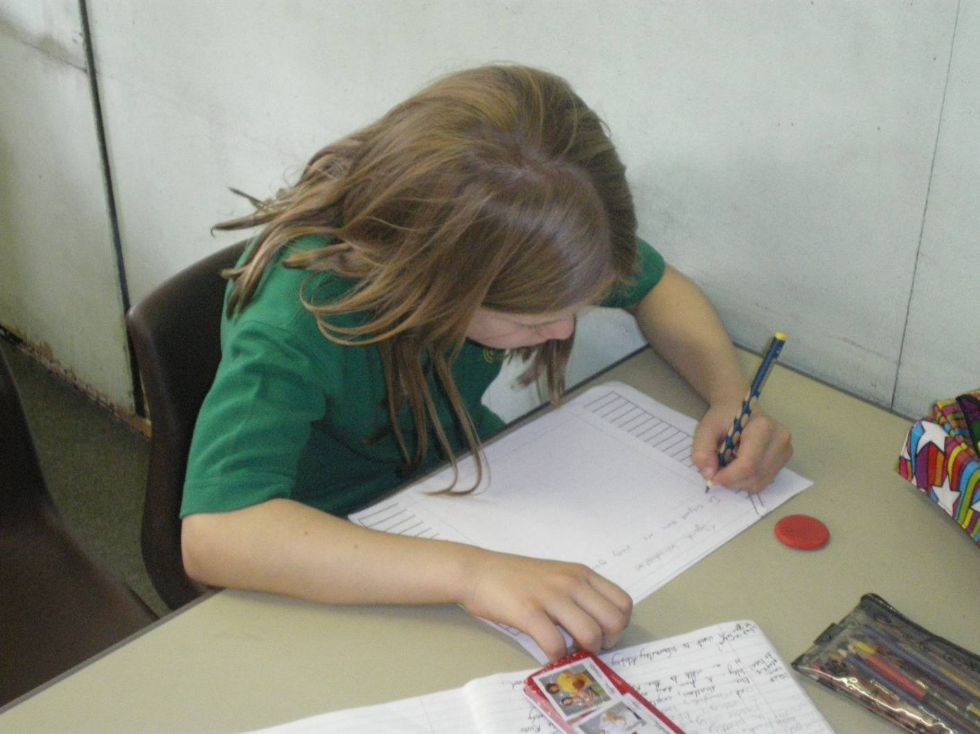 Library
Our well-stocked, attractive library supports all aspects of the curriculum. We have a part-time librarian who enables children to use the library at lunchtimes and as a part of their afternoon lessons. In addition, groups are taken to the library by teachers and teaching assistants.